Anja Dittmeier – KAleiDoscope
Please find the German version of Anja Dittmeiers profile here/ die deutsche Version des Profils finden Sie hier.
Coaching & Counseling for Women, Couples and Intercultural Couples
EMPOWERING YOUR LOVE, LIFE AND CAREER
kAleiDoscope Coaching & Counseling supports those who want to have it all in life. It enables them to balance their love, life and career demands, and also to be happy and successful at all levels!
IMAGO Couples Therapy
Empathy – Understanding – Acceptance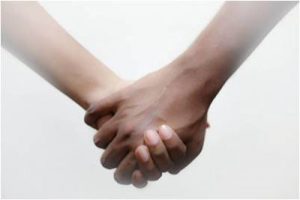 "To be surprised, to wonder, is to begin to understand." (José Ortega y Gasset)
IMAGO couples coaching and counseling is a totally different approach than any other forms of relationship counseling. It is relationship and life changing.
It allows you and your partner to understand and communicate by heart. It leads to an entirely different approach towards each other which is necessary to really resolve the underlying issues.
To achieve this, you will get the assistance and guidance you need to:
resolve misunderstandings
stop power struggles
end exhausting arguments
re-create romantic love
develop or re-discover true love
build lasting connection
and enjoy humor and laughter together
The core topics of the Imago couples therapy is empathy, understanding and compassion. You and your partner will get to understand each other better during focused and structured dialogs. These dialogs will be characterized by respectful listening, appreciation and empathic acknowledgement that current conflicts are mostly the result of specific, unresolved childhood needs.
Once the source for your conflict has been acknowledged, you and your partner will have a better and profound basis to understand each other. Now, you can actively support each other in overcoming these specific issues and at the same time initiate a sustainable re-harmonization of your relationship.
Intercultural Couples
IMAGO Couples Therapy for intercultural couples
People in an intercultural envirionment face very specific challenges. Working with these topics is a special feature in our portfolio. Our certification as a Cross Culture Trainer enables us to support you facing challenges as an intercultural couple or family as well as in your transition into a new (work) culture.
Success Coaching for Women
How to have it all in Love, Life and Career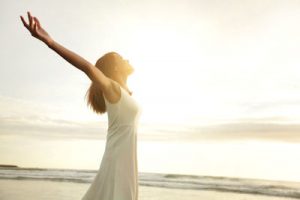 "To close the door on change means to lock out life itself. " (Walt Whitman)
As a woman of vision, you want to have it ALL!  Yet, you might feel it isn't that easy to get there by yourself.  It is our passion to help you to accomplish your dreams. Therefore we have designed this nine step success system exclusively for women.
Women Success Coaching – Setting and Realizing Goals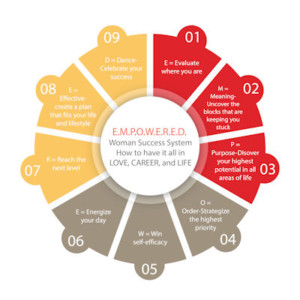 Women who would like to work on maximizing success while minimizing stress at the same time in both their professional and personal lives receive tailored support through the E.M.P.O.W.E.R.E.D. Women Success System. The nine-step program clearly specifies your goals, helps remove possible blockades which are holding you back, discovers and releases talents, and leads to the desired changes.
The solution lies within yourself, and our Women Success Coaching, supports you to find and realize it!
Based on your current challenges, we will co-create solution-focused approaches that you can easily integrate into your daily life. This will help you achieve recognizable and sustainable success and relief. Once you have direct access to your strengths and talents, you will be able to live your life to the fullest on a professional and personal level.
 

About Anja Dittmeier, M.A., ACC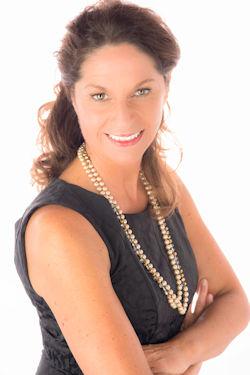 Anja is the head and founder of kAleiDoscope. She facilitates coaching and counseling sessions in German and English. She is certified as: An Associate Certified Coach (ACC), attachment-based counselor, mentor, cross cultural trainer and in Palo Alto Limbic Coaching®. She is also trained in IMAGO Relationship Therapy and Brainspotting. Anja lived and worked in the United States for more than 4½ years, where she received some of her trainings and certifications. Based on her acquired Master's Degree in Education, Psychology and Theology, she initially worked with children, adolescents and adults from all walks of life in the contexts of education, training, coaching and counseling for more than 19 years, in Darmstadt / Germany. Since fall 2015, Anja Dittmeier has been living in Germany's capital with her family as so-called New-Berliner.

Aiding her clients to attain access to their full potentials in order to achieve their goals, Anja employs a holistic approach which combines methods and technics of the field of coaching and therapy based on her academic studies, trainings, certifications, enrichments and professional experiences.

If you are struggling with or are seeking support in connection with any of the topics listed below, we are exactly the right place to turn to:
adjustment into a new (work) culture
anxiety
cross-cultural couples
expatriate life
general career issues
high peak performance
identity issues
loss and grief
life-transitions: e.g. teen to adult, midlife, divorce
parenting support
relationship issues
rootlessness
self-esteem
stress management
Third-Culture-Kid (TCK) & Adult-Third-Culture-Kid (ATCK)
work-life-balance issues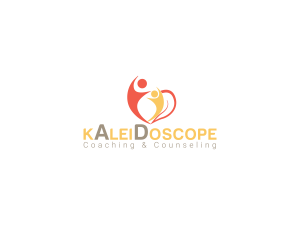 Contact:
kAleiDoscope – Coaching & Counseling
For further Information: www.kaleidoscope-berlin.com
Email: contact@kaleidoscope-berlin.com
Phone: 030/40695368
Coaching and Counseling hours:
Monday to Friday: 10:00-20:00, by appointment only
photo credits: Banner: Jenny Sturm, Shutterstock.com, picture hands: Alvin Ganesh Balasubramaniam/123rf.com,  picture woman: Shao-Chun Wang/123rf.com, Infografic, Logo and Portrait used with kindly permission of Anja Dittmeier