Better decision-making in Business through Poker
Meeet-West, Thursday, 05.07.18 – Friday, 06.07.18:
DecisionLab
"Making decisions is not a choice – but making 'quality' decisions is!"
Every day we need to make decisions in business. We need to decide alone and in groups – always facing the challenge of dealing with uncertainty. There are many questions that people have in common when facing tough decisions, for example:
How can I deal better with emotions when stakes are high?
How can I deal with results easier?
When should I rely on my intuition and when should I be rational?
How can I structure my thoughts to ensure that I make well-grounded decisions that are easy to explain, easy to follow and easy to understand.
Unless you can find answers to these questions and in a form, that can be successfully implemented into your daily business life, then emotional stress, wasted time and money, and lost opportunities are guaranteed. Our advice?
Think and decide like a professional poker player!
We take the world's most famous card game – poker – as the basis for our DecisionLab training program (click here to watch a two-minute video).
Professional poker players have a similar mindset and skillset to those professionals who are successful in business. They understand that decisions under uncertainty are investments and structure their decisions appropriately. Furthermore, they understand the necessity to think probabilistically and to focus on the long-term and can bring both to the table whenever it counts.
Also, poker is all about making decisions, offers instant feedback, and can create an intense emotional experience.
This makes poker the perfect tool to train decision-making in business!

We use poker to build a common decision-making framework, to develop your mindset, and to train relevant business skills – all with one goal: Sharpening your decision-making.
DecisionLab is a corporate training program and has been exclusively delivered to companies over the past years in many countries and is now offered as an open program the first time. The program combines our expertise as professional poker players with our experience in the business world.
Are you ready for your journey filled with learning, excitement, and fun? Are you ready for your journey to becoming a better decision-maker?
Yes? Then lets me at the poker table!
After our 1,5-day training program you and your team will:
know and understand when to rely on intuition and when to be rational,
deal with results easier,
know and understand more about (your) typical biases and how to deal with them,
make better decision by applying probabilistic thinking,
use and apply our decision-making protocol (DemPro) to improve your decision-making,
have permanent access to our application to ensure daily use of our approach,
be able to communicate decisions more efficiently,
play (solid) poker
Training Day Agenda:
Introduction into poker and its use for decision-making
Intuitive and rational decision-making
 Cognitive Biases
Expected Value in Poker and Business
Decision-making protocol (DemPro) & Application
Results and their meaning in decision-making; Decision-Result-Matrix
Playing, playing, playing (practice, practice, practice)!
one the second training day you will work on your own relevant, shareable, and open decision-problems using our methodology
The seminar will be held in English. Further events will be offered in the German language as well. If you are interested, please send a message to tino.engel@actionlabconsulting.com.
Date: 
Thursday, 5th of July 2018, from 9:00 a.m. till 5:30 p.m.
Friday, 6th of July 2018, from 9:00 a.m. till 1 p.m.
(additional date: Saturday, 7th of July 'til Sunday, 8.7.2018 – same time)
Place: Meeet-West, Konstanzer Str. 15a, 10707 Berlin (Wilmersdorf)
Cost:
€ 700 incl. VAT for Corporate Members
€ 500 incl. VAT for Privat Persons
The price includes:
Original ActionLab training course material (DecisionLab workbook & DecisionLab Smartphone Application (IOS & Android)
Certificate of Participation
Drinks (coffee/tea/soft drinks), fruits, and snacks during the program, lunch is included (will be ordered to the location)
Number of participants: max. 12; minimum 6
Note: We will play with a maximum of seven people per table. For 12 participants we will provide a second trainer and a second poker table). We will sit at a real poker table.
Registration: Please contact tino.engel@actionlabconsulting.com.
For further questions and information, please send us an email to tino.engel@actionlabconsulting.com, give us a call at +49 1573 4734 227, or visit our website www.actionlabconsulting.com.
Your Trainer: Tino Engel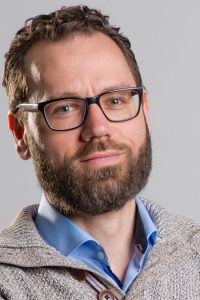 Tino Engel – After I finished university with a degree in Sociology and Psychology, I found myself in a challenging career situation. The job market was challenging, and the prospects were anything but promising. I learned two things from this: 1) be aware of your decisions and 2) look for alternatives in case things do not work out.
My curiosity led me to such an alternative when I found poker. I quickly developed a fascination for this decision-making game. Crunching numbers, developing strategies and constantly working on my mindset to handle both winning and losing became my daily business. I was driven by my desire to develop myself, explore innovative ideas, and share my discoveries with others. It was only a question of time until I would bring it all together into a business. I build a consultancy for professional poker players first followed by founding ActionLab Germany.
Nowadays I focus on being a business owner and trainer of ActionLab Germany. In partnership with ActionLab International, I have developed the decision-making training program named DecisionLab further. My fascination for poker, as well as my passion for public speaking and neurolinguistics programming, ensures that my teaching in decision-making and self-development is as educational, entertaining, and easy to understand as possible. Moreover, my children are the best daily reminder that real learning happens only in an engaging and exciting atmosphere.
pictures: Used with kindly permission of Tino Engel