Meeet & Tell – True Stories. Told Live.
Meeet-Mitte: Friday, 17.06.2016, 8:00 pm (please find the German version of the storytelling evening here / die deutsche Version dieser Ankündigung ist hier)
 Strange Encounters
"I adopted my parents…"
"She said, 'I wouldn't date you if you were the last person on earth.' And I thought, 'This is great. She's finally speaking to me.' And so I replied, 'I wouldn't date you either if I was the last person because you would be dead.' Turns out she was not a student of logic…."
"I discovered the secret to eternal youth when I was 65…."

Would you like to hear the rest of these stories (sorry, too late). But you can hear ones just as entertaining, intriguing and thought provoking at our next Meeet & Tell.
In this age of digital deluge and stimulation overload, we want to invite you to take off your shoes, turn off your phone, sit back and enjoy an evening of old-fashion storytelling. Each evening features amazing true personals stories told live without notes.
Whether you are a storyteller or a story-listener, it can be addictive. Storytelling has a sneaky way to entertain and enlighten us. Storytelling connects us through shared human experience, regardless of social, economic, cultural barriers. Stories inspire us: offer courage when faced with conflict, creativity in lieu of resources, new perspectives to see beyond dead-ends.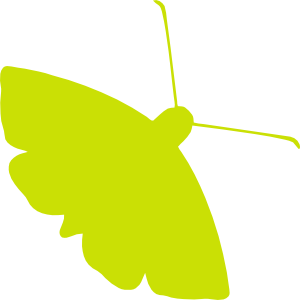 This event was inspired by the storytelling event format "The Moth", invented in New York City in 1997. We love their pioneer work and benefit from their 20 years experience developing this storytelling format.
Meeet & Tell is the international "Storytelling"-evening in Berlin
Each bilingual evening consists of 10 randomly chosen stories in English and German. Music interludes softly interrupt speakers who go over the 5-minute limit. And we didn't forget the campfire necessities: German "Brezn", a beer or a wine and hot chocolate with or without a "kick".
The next evening is Friday, June 17th. Doors open at 7:30 pm. Program starts at 8 pm. Come early if you'd like to be a storyteller or a judge.
Our next event: Friday, June 17, doors open at 7:30 pm; show starts at 8 pm.
The Theme for the Meeet&Tell Grand Evening: Crash Landing
Crash Landing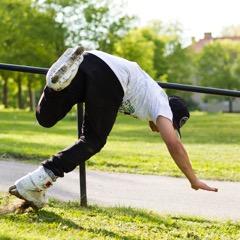 You soared. You stumbled. You survived. Tell us a 5-minute story about your adventures that went off course, crashed, and crumbled. Show us your scars and trophies of making it against all odds.
This is a special Grand Evening with a set program of storytelling winners and finalists from the last 8 months including special guest from Dublin Catherine Brophy, as well as international Berliners Prateek Bhurkay, Sebastian Wende, and others to be confirmed.
Time: 8:00 pm, doors 7:30 pm
Location: Meeet-Mitte, Chausseestr. 86, 10115 Berlin Mitte
For more info: Dyane Neiman at dyane@moving-speaker.com / 0176.654.256.35
How does Meeet & Tell work?
Meeet & Tell is an open-mic stage for anyone who has a 5-minute story to share on the evening's theme. The guidelines are straightforward: it has to be your true story (not your sister's) and told from the heart (without notes). Come join us and share your story. Maybe you'll even win the prize for best story of the evening!
Have YOU gotta a story to share?
Storytellers explore a theme, sometimes in unexpected ways. At the evening start, storytellers toss their name into either our English or German language hat. The evening MC (Master of ceremonies) randomly chooses stories throughout the bilingual evening. Three teams of judges pick their favorite story of the evening.
8 Tips for Storytelling Preparation
Find out the theme of the evening and explore it from all different angles. Unexpected perspectives can be exciting.
Define your story: great stories have a conflict and a resolution. What is yours?
Develop your story structure. Here is the classic Hero Story structure:

Once Upon a Time – this section describes the way things were.
Transition – your hero faces a clear challenge.
Resolution – your hero understands the path to victory and takes the necessary steps.
Practice telling your story without notes. Record yourself or get someone to listen. Is your voice loud enough? Are you articulating your words clearly?
This is the part many people skip: edit, edit, edit. Take off all the fat – unnecessary information and words. Your story has to reduce to its 5-minute essential meat.
Questions to ask: Do I set up my character, the scene, and the status quo before the conflict? Where is my story unclear? Do you add the juicy details? For example, you could say "and music was playing in the background" or you could say "Frank Sinatra's 'New York, New York' was blasting from an old radio". Descriptive language helps the listener to imagine the scene.
Remember contestants are judged on sticking to the five-minute time frame, sticking to the theme and having a story that has a conflict and a resolution.
Repeat tip 4! After your painful edit, some call this "Killing your darlings", practice again. Get feedback that is helpful and motivating. Being well-prepared is the best remedy for public speaking fear.
Come to Meeet & Tell and drop your name and story title in our English or German language hat. Sit back and enjoy the evening. If your name is called to tell a story, breathe, breathe, and breathe deeply again.
Your Storytelling-Hosts: Dyane Neiman and Michael Rost
Photo Credits: Banner picture: CCo/Public Domain, portraits Neiman and Rost: private. Crash-landing guy: Johan Klovsjö