The Storytelling evening "THE BEAR"
Meeet-Mitte: Friday, 20.07.2018 7:30pm (please find the German version of this storytelling evening here / die deutsche Version dieser Ankündigung ist hier):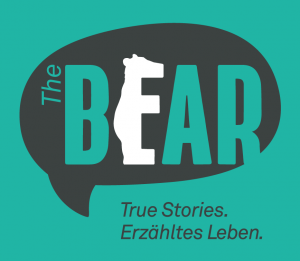 The Bear – True Stories. Erzähltes Leben.
"The Bear is an incredibly inspiring, moving, funny, delightful evening."
Khushi Pasquale, storyteller; June 17, 2016
Dessert for the Heart

The Bear is a monthly storytelling contest in Berlin. The stage is open for true stories, told live in both English and German languages. Live music and lively audience interaction give the evening a cozy and entertaining note.
The Bear celebrates the art of raconteur in a world that is drowning in information and starving for wisdom. We come together as strangers and somehow, leave connected by our shared human experience.
STRANDED: stories of being stuck
"She had tricked him. She had made him leave his old self behind and come into her world, and before he was really at home in it but too late to go back, she had left him stranded there – like an astronaut wandering about on the moon. Alone. "
Katherine Paterson
Your 9 favorite storytelling winners from this past season will take the stage and share a 7 minute story about being left behind.
Whether stranded in your convictions: the only vegetarian at the "Schlachtefest", the only straight man at a Gloria Gaynor Concert, the only wheelchair waiting for the bus. Or thrilled to be stranded at Tegel with your favorite book. Stories about missing the last ferry off the island, the last train out of town, being left at the altar or just lonely at the singles dance.
Award-winning storytellers share their tales of being stuck.
Music
Musical guest: Roland Satterwhite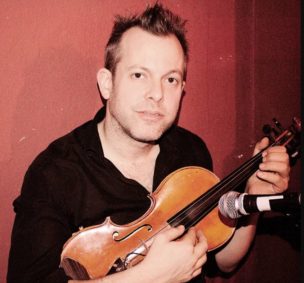 Roland Satterwhite is an American Violinist/Violist and Singer. Since 2008 he has lived in Berlin. He has been one of our favorite Musicians during this season so that we've decided to invite him again.
Roland performs his original songs solo with the help of pedals and the occasional sparing use of a loop machine. His songs are largely inspired by Delta Blues and west African Kora and Griot music traditions but have the authenticity of an artist who has found his own voice.  Roland has developed his own way of plucking the viola that is unique, and has lyrics covering subjects from political upheaval to love to animals. He also performs his original material with his trio, Tolyqyn.
Termin:  Every third Friday per month, 7:30pm doors (and the "Bear-Bar") open | 8:00pm stories begin

Ort: Meeet-Mitte, Chausseestr. 86, 10115 Berlin Mitte

Admission tickets: General 8 Euro, discounted 5 Euro: Seating is not guaranteed, and is available on a first-come, first-served basis.

Please be sure to arrive at least 10 minutes before the show. Admission is not guaranteed for late arrivals.

THE BEAR Storytelling 2018/19

21. September 2018
19. Oktober 2018
16. November 2018 – (mit kuratiertem Programm!) – dieses Mal im Maschinenhaus der Kulturbrauerei; Schönhauser Allee 36, 10435 Berlin
14. Dezember 2018 (mit Weihnachts-Buffet)
18 Januar 2019
15. Februar 2019
15. März 2019 – (mit kuratiertem Programm!) – dieses Mal im Maschinenhaus der Kulturbrauerei; Schönhauser Allee 36, 10435 Berlin
12. April 2019
17. Mai 2019
14. Juni, 2019 "Evening of the Champs"(mit Party und Buffet zum Saisonende
Links and further information:
www.thebear-storytelling.de or www.facebook.com/storytellinginberlin
I'd like to tell a story, how does it work?
I'd like to help, what can I do?
su_box title="The hosts of this evenening: Dyane Neiman and Michael Rost" style="glass" box_color="#d3d3d1″ title_color="#383b37″ radius="6″]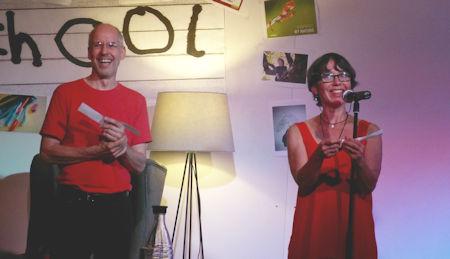 Dyane Neiman, Berlin-based, New York-bred, is the business owner of Moving Speaker and the founder of the non-profit storytelling organization THE BEAR. She collaborates with people who want to spread ideas and make messages stick. Dyane is an expert in communication that moves people physically & emotionally. She has been literally moving people all her professional life. As a former award-winning choreographer and director, Dyane moved audiences with her signature style that included "wit, humor, and self-irony" (Handelsblatt).
Dyane is dedicated to inspiring people from all walks of life to discover the power of their own voice and their own stories to move audiences to action.
"… one thing Dyane Neiman never is: boring!" Westdeutsche Allgemeine Zeitung
Get in touch: dyane@thebear-storytelling.de
Michael Rost our regular co-host, is a native of Bremen, who fell in love with Berlin and its stories a long time ago. He turned his passion into a profession, and when he is not on stage at The Bear, he is making stones talk as he fascinates people about Berlin in his tour guide business Berlin Erkundungen.
Get in touch: press@thebear-storytelling.de
[/su_box]
pictures: Johannes Sylvester Fluhr, Michael Rost, Portraits Neiman, Rost: private, used with kind permission. Banner: Public Domain / cc0 via Pixabay, train-station photo: Ashik Salim (@ashik_salim) via Unsplash.com. Photo of Roland Satterwhite used with kind permission