"Trojan Horse" Guerilla-PR- Technique
Meeet-Mitte, Donnerstag, 14.6.2018, 10:00-17:00 Uhr:
500% Increase In Sales With the "Trojan Horse" Guerilla-PR- Technique.
32 years hands-on experience from a retired CEO.
After two years and sixteen 90-minute-Meetups finally a 7-hours workshop to boost your business.
Actions and Detail Panel / Event Information
Did you ever wonder why despite of trying so hard your press releases never got printed in papers or blogs? You're losing money because your competitors will snatch your customers in front of your eyes.
The average company not knowing the power of Guerilla-PR spends also too much on advertising with little effect. And keywords are getting too expensive to pay for. There is a way to overcome these obstacles and you can learn to do it for life.
Why Guerilla-PR will boost your company.
Do you remember reading articles been so funny, they dragged you into reading effortless although you even had no special interest in this theme?
Guerilla-PR is a well-established method of effectively creating stories designed to create hyper-interesting, almost magic attention. But few companies can train their employees in this art. We believe Guerilla-PR is the number 1 factor to save money and getting high-performance free of charge advertising results.
As we all experienced it's easy to listen to humorous people and to read funny and unique stories. Guerilla-PR even drags the editors into a state of relaxation causing them smile and understand your message with ease. With less effort editors will turn your press releases into articles read by thousands of readers. On the other hand "normal" and boring PR is overloading the editors with unwanted work causing frustration. Their solution to bad PR is simple: they will use the delete button.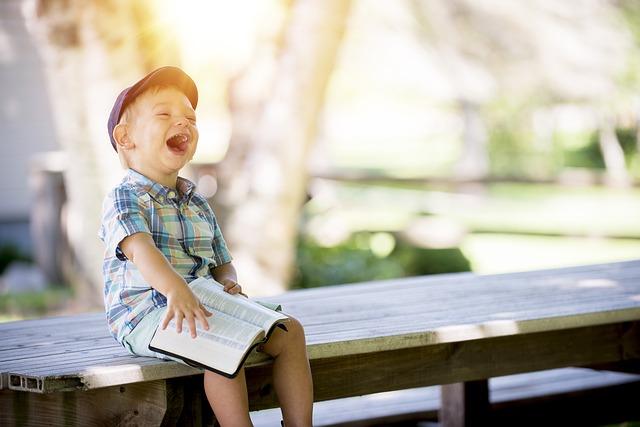 Main method of Guerilla-PR is making editors smile, as your words and your stories are funny, boosting the editors happiness. Being an editor can be a most boring job. Knowing this fact now, it's easy. Simply make editors laugh. Among all other companies yours will stand out as you are giving good reasons to the editor to let his readers as well participate in funny reading.
Editors have one more thing in mind: they want their paper being bought or subscribed. Writing funny stories will make readers love their paper or blog.
In this one-day training, you will learn the Guerilla-PR technique and how to apply it to your everyday work in order to help save your company money each year.
The day includes 2 hours of effective-work (where you develop a funny PR-story). You will therefore not have to hire an external expert. We believe best PR can be created by people within your company.
Who is it for?
The training is for anyone who wants to improve their ways of finding more customers without spending much money. The Guerilla-PR technique can be used by professionals, entrepreneurs, executives, researchers, freelancers, writers, and creatives. Guerilla-PR is more than just writing a nice press release. It's about creating a unique and outstanding story first. Editors even will copy/paste your typos once they got enthusiastic reading your story.
This session is open to both individuals and teams.
Get your ticket NOW! Limited seating!
The schedule: what you will learn
"When it comes to getting your company into the press Guerilla-PR is the key."
The day will include a presentation showing more than 100 Guerilla-PR stories which got printed already. We believe fast learning is most simple by seeing real examples. In part two we will discuss 100 secrets of effective PR and the positive results and how to get press attention, find more customers without advertising.
In step three, once you are on a high alert and enthusiastic mental state, we will develop Guerilla-PR-stories you can take home and use them
next day. Immersing into a productive and creative atmosphere, without being distracted in your office, is a well-known secret.
Hands-on Training-workshop (2 hours)
How to create your own "out of the box thinking" fast
The precious skill of finding Guerilla-PR situations
Increasing PR creativity like on a conveyor belt
Peak performance techniques
How to produce usable stories over and over
The group members will allow you to come up with crazy ideas
Learn how to avoid boring "perfectionist" PR
How to train your mind to "look over the fence"
How your existing emotional skills could do your work
How to turn boring PR into meaningful and funny PR
Opening your mind and process emotions into nice texts
How to put yourself into the editors shoes


Increasing fantasy and therefor create a story in minutes

Make customer finding a fun experience
How getting yourself into a playful state of mind
How to make editors and readers laugh
Effectiveness of your PR
How to forget so called target groups
Make you and your company an asset to the world
Remember: you are not losing anything once one
PR story of yours does not get printed.
Create your own PR story to take home (2 hours):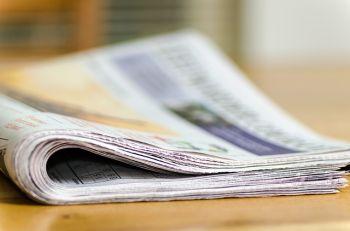 Practice and apply the techniques you learnt in the training session on your own PR tasks. You will be working with full privacy and additionally we will do group brainstorming for each participants project. Ideas from other participants will fill the room like butterflies on a summer meadow. This will inspire you to come up with the most unique concepts.
Well being (throughout the day):
Fun and humor is a huge opener towards creativity. PR people need to get into a higher state of mind. This will connect you with more ease to the resources hidden deep in you already. All of us are to some degree humorous. But education and hectic work environments may have covered up most valuable personal traits.
The research
People who are happy by nature (or by will) while working are reported to:
increase creativity by 2-6 times;
Increase productivity by 2-5 times;
Feel more calm and relaxed throughout the workday.
(Source: McKinsey research).
Your effective PR will not only bring new customers to your company. It also will make you really happy. And furthermore all your colleagues will feel great once "our" company is getting positive mentioning in the public. The overall working climate, whether your company is a small startup or a old established firm, will positively be influenced. "We were in the press, on the radio, or on TV" is something worth talking about, even with your family and friends. Positive PR is creating also our optimal state of happiness among all company employees and probably the most sought-after mental state by anyone.
The returns of Guerilla-PR training
Guerilla-PR training has one of the highest ROI of any skill sets. Practically each person can do Guerilla-PR themselves
You can save most of the money otherwise spent for advertising
You will increase YOUR reputation in the company as YOU are becoming a most vital part of company growth
Can you afford not to train yourself and your team?
Let's put it this way: People can be divided into three groups
those who make things happen
those who watch things happen
those who wonder what happens
You reading this introduction to this point we assume you consider yourself in group one.
How often did you try to get your firm into the press?
To get a press release printed has been a challenge forever. Thousands of expensive PR agencies try to sell their service and promise sunshine while it's raining cats and dogs.
And most companies lose millions not doing PR at all. Their own employees could do the PR once they had more insight into this most interesting theme. PR can't be delegated to an apprentice as he has less overview what could be a nice tick to create a story from.
Bosses are overloaded with work. And tech departments would write a press release as funny as an operating manual.
Guerilla-PR is fighting with better word swords
This training is for all people who believe that learning Guerilla-PR is a life-changing mental ability that anyone can master through training. We make our PR-Workshops humorous and a fun work, that's why it is less effort, save hours of thinking and will be much better then done by yourself than by some external experts.
About the facilitator Meinrad Müller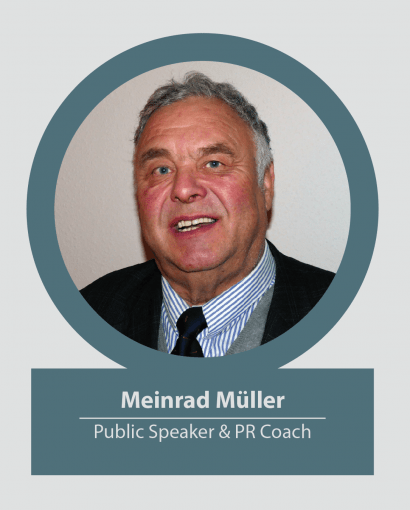 Meinrad Müller, 64, started his first company at age 22. Soon he found out, key to success needs lots of money for advertising to attract clients. As during those medieval times no Angels, VCs or Investors been around, he was forced to look for other ways to market his services.
Later, having 40 people on the payroll, this was putting mental pressure on him. So he used this pressure to boost his creativity. Being a humo-rous person by nature, he used this asset to bombard the the press with funny Guerilla-PR-stories.
This resulted in thousand of articles (screen shots being part of the work-shop), appearances in radio and TV-shows.
After a hard-working life he sold his company and he decided to go on vacation.
Where? Berlin he says, is the most interesting in funny place on earth. First he thought feeding the ducks at lake Wannsee would be fulfilling, which was not, he started writing e-books.
As his great PR was seen all over the country, he got invitations to speak at conventions all over Germany (SchmidtColleg, MMM-Kongress, Bayerischer Sparkassen-Verband, EKS Kongress Frankfurt, Herman Scherer Academy, Upstalsboom Hotelkette, Microsoft Digital Eatery, Telekom Hubraum, Startups Rainmaiking Loft, Startups GTEC INCUBATOR BERLIN) and talks at meetups resulted in inquiries to help startups. This then lead to the
Guerilla-PR-workshops.
Decision: he needs to postpone his retirement.
What else does it include?
· Lunch
· Tea/coffee
· Fun
Can I download a few questions which help me finding out if Guerilla-PR is something for me?
For sure! Here is a PDF with more than 100 questions helping you to prepare for the workshop
Can I bring a team?
Yes. The workshop is an effective team building experience. Doing the training together encourages team members to reinforce each other's new skills in the workplace. The workshop not only transforms the way your company does PR, but helps increase fulfillment, and performance.
Workshop will be held in English (which is a sort of north German dialect anyway :-))
Cost: 238€ incl. VAT
Contact us for any questions
If you have any questions about the training session, are interested in team training sessions, or want to organize this event in a different location, simply visit www.meinradmueller.de (German website). Phone 030 43 727 386
Get your ticket NOW! Limited seating!
Bilder: Alle Fotos Public Domain via Pixabay. Portrait genutzt mit freundlicher Genehmigung des Referenten