Meeet-Mitte, Tuesday, 24th of  April 2018, 6:30 PM
What is the magic behind creative teamwork?
And what can you do as a leader to unleash your team's creative potential, to come up with more and better ideas how to innovate your products and services?
If you ask yourself these questions, this meetup might be the right one for you!
Join us to learn some new leadership skills specific to a creative environment: in this edition of our meetup we will will explore in a workshop session with some fun exercises how to lead your team to full-on unleash their creative confidence.
David and Tom Kelly from IDEO came up with the idea of "Creative Confidence" as a prerequisite of creative teamwork.
They learned that their job isn't to teach their students and clients creativity. It's to help them rediscover their natural ability to come up with new ideas and the courage to try them out.
There are four fears that stop people to be confident about their creative powers:
The fear of the messy unknown,
the fear of being judged,
the fear of the first step, and
the fear of losing control.
In the meetup, you will experience some team exercises that will help you and your team to overcome these fears. Expect to learn some tips and tricks how to guide a creative process, and how to shift your team's Creative Confidence.
The Trainers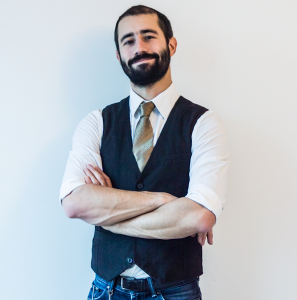 Edoardo Binda Zane is a communication and leadership trainer working with Improvised Theatre and Management Practices.  
He is the speakers' trainers for TEDxKreuzberg and has developed a parallel career in 7-figure EU project management and improvisational theatre, performing internationally and studying with several top-level schools (UCB, David Razowsky, ComedySportz). He exploits contact points between these realities and uses them to transfer skills between them.
He is the author of two books:
"Effective Decision-Making: how to make better decisions under uncertainty and pressure"
"Writing Proposals: A Handbook of What Makes Your Project Right For Funding"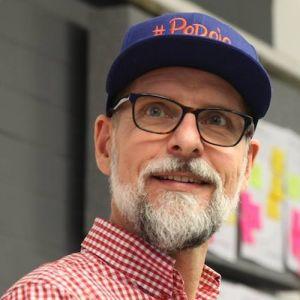 Jens Otto Lange is supporting teams and leaders to innovate for the Digital World. Being a partner of the #PoDojo network of coaches, Jens facilitates innovation workshops, trains teams into design methods and coaches innovation programs both for startups and corporations – for clients like Airbus, Axel Springer, Daimler, Deutsche Bahn, HSH Nordbank, Kreditech, Otto, TUI.com, and Zalando. Jens studied communications and industrial design at the University of Arts in Berlin. He's one of the first certified Design Thinking Coaches of D-School Potsdam, Scrum Product Owner and Innovation Games© Facilitator for Customer Understanding. In addition, he contributes to the professional communities Global Service Jam, Agile Game Lab Berlin and Design Thinking Coaches Berlin.
www.jensottolange.de
www.podojo.com
Appointment:  Tuesday the 24th of April 2018, Doors open at  6:30 PM  . Evening ends at 8:30
Location: Meeet-Mitte, Chausseestr. 86, 10115 Berlin Mitte
Entry: Small fee (voluntary) for the room (4-7€/person)
http://www.edoardo-binda-zane.com/
For Registration Sign Up at the Meetup group page
Photos used with permission from Edoardo Binda Zane and Jens Otto Lange. Banner public domain via Unsplash.com