07.02.2013, 6:30pm – The International Meeet-Salon.
How to cope with the stresses of living in a foreign culture? Why, and in what ways does the impact of migration and cultural differences continue to cause stress in expat's everyday lives? And what does this additional stress do to your personal development, your relationship, your family life?
This evening we want to take a look into the experiences of counsellors and coaches and discuss with expats who have lived in various cultures. We want to find out, how successful individuals / couples / families / teams deal with being different in a foreign culture. And what can they do, when stress-levels rise too high and impacts other areas of well-being?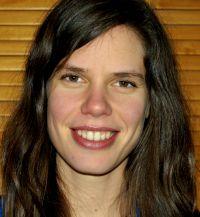 Bertine de Jongh, the founder of Berlin Counselling, was born in the Netherlands and has been living in five different countries across four continents. She has worked as a psychologist with families, couples, (adult) individuals and children in a range of settings and cultural contexts for the last 8 years. Through both her personal and professional experiences, Bertine has developed a strong interest in the challenges and opportunities that migration and intercultural relationships bring.
Bertine will talk about "Intercultural relationships": How do cultural differences affect your relationship? And how do you negotiate cultural differences more constructively? Her presentation will focus on reflecting upon your own cultural values and upbringing and how this is affecting your current relationship, as well as sharing success stories.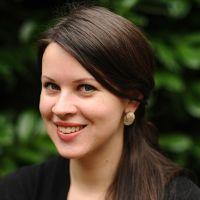 Violetta Pleshakova is a trainer, coach, speaker, and co-founder of Creative Consciousness Germany. Born and raised in Russia, she lived in South Africa, the Netherlands, Germany, and worked with people from over 30 different countries. Violetta will give an interactive inquiry focusing on the question: "How can we reduce stress and create flow when facing cultural differences?" She will share with us coaching tools that can be used to deal with ups and downs of cultural diversity in one's professional and personal life.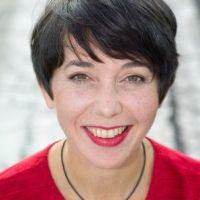 Dyane Neiman, originally from New York City, was invited to work in Germany as a choreographer, theater director and performer. Her role constantly kept her in front of the public making presentations to sponsors, journalists, and audiences. It was there that she discovered her passion for public speaking and became founder and director of Moving Speaker. And so she really knows, what it takes to speak publically in a foreign environment. Dyane will give us 5 tips to become an inspiring speaker in 2014 and share some insights about how to overcome the fear of public speaking.
Doors open 6:30p.m., the talks start at 7:00 p.m.
Entrance fee: 5€.
Tickets at Eventbrite or at the door
Bildrechte: Bild von bianca-stock-photos auf Pixabay , Portraits verwendet mit freundlicher Genehmigung der Vortragenden