Meeet-Mitte, Tuesday, 10th of December 2019, 7:00 –  09:30 PM:
Matching soft skills, hard skills and strategy – can you do it?
And most importantly…. should you?
Alignment, soft skills and the lot are all nice topics to talk about, but when it boils down to getting stuff done, do you need them?
And if so, what do you need exactly?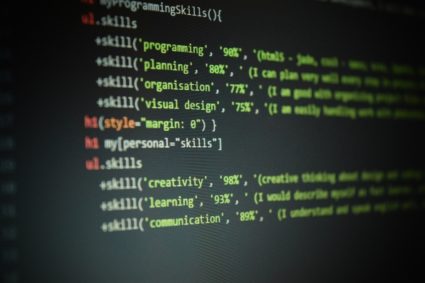 There's a lot going into the discussion – skills building and L&D taps into strategy, budget, organization, company culture… basically just like everything else about New Work it's part of a massive bundle we need to unravel.
So we need a starting point, and this necessarily needs to be talking to someone who has worked with skill building, and has done so with an eye on its impact on different topics.
In this new edition of the New Work Talk series, we'll be doing exactly that.
We'll have four experts on stage, sharing their four perspectives and lessons learnt. Specifically, we'll be talking about how different organizations go about developing their people, how that process is matched with their strategy, what are good or bad ways to go about it.
After the event you'll be able to look at the topic with new eyes and consideration for other people's point of view and reasoning – giving you an easier time when called to deal with skills and strategy.
AGENDA
19:00 – Open Doors
19:30 – Intro and welcome
19:35 – Speaker sessions
20:30 – Break
20:45 – Panel discussion
21:30 – Closing
SPEAKERS:
Edoardo Binda Zane – Founder and Trainer at EBZ Coaching
Nadja Carabulea – Employee Success Manager at Kontist
Giuseppe Leone – Learning & Organizational Development Lead at Blacklane
Hannah Trice – HR Project Manager working in the NGO sector
Date:  Tuesday, the 10th of December 2019, doors open at 7:00 PM. The evening ends at 9:30 PM
Location: Meeet-Mitte, Chausseestr. 86, 10115 Berlin Mitte
Entry: Small fee (voluntary) for the room (4-7€/person)
For Registration Sign Up here!
Photos and videos may be taken at the event and uploaded on social media after the event. By registering for a ticket you automatically give us permission to include you in said photos or videos . At any time, you can request for your photo to be removed by contacting us at hello@ebz.coaching.com and we will comply as soon as possible.
---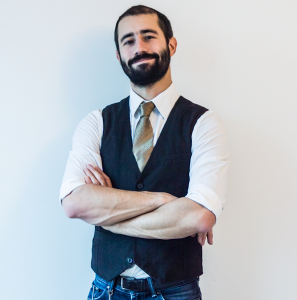 Edoardo Binda Zane, founder of EBZ Coaching is a communication and leadership trainer. He trains leaders, teams, and individuals to communicate better, using skills from improvisation theatre, his own personal management experience, and research compiled by respected external sources.
He provides teamwork training for top-level companies and has developed a parallel career in 7-figure EU project management and improvisational theatre, performing internationally and studying with several top-level schools (UCB, David Razowsky, ComedySportz). He exploits contact points between these realities and uses them to transfer skills between them.
He is the author of two books:
"Effective Decision-Making: how to make better decisions under uncertainty and pressure"
"Writing Proposals: A Handbook of What Makes Your Project Right For Funding"
Photos and Banner used with permission from Edoardo Binda Zane, Picture Skills: Photo by Branko Stancevic on Unsplash