Meeet-Mitte, Tuesday, 10 th of September 2019, 7:00 PM:
Shaping company culture: elements, triggers and barriers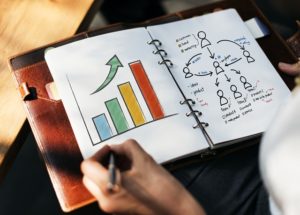 A strong company culture decreases turnover, creates better financial results, increases happiness and productivity, as well as competitiveness.
Yet getting to that point is one of the hardest tasks an organization can take on.
Culture is pervasive, it embeds every single formal and informal aspect of an organization, yet it's elusive, it's scaringly difficult to pinpoint and identify correctly.
That said, working with culture – identifying it, defining it, moving it and so on – is far from impossible, and in this event we'll be hearing from people who have done it and lived to tell the story.
Each speaker will present a different perspective on company culture and what they've done. Key to that is how everyone belongs to very different environments. The experiment then is whether we can identify some common elements on:
what the most effective elements are when developing, moving or maintaining company culture within an organization
what the best triggers to activate those elements are
what barriers one can reasonably expect to encounter when working with those elements and triggers
AGENDA
19:00 – Open Doors
19:30 – Intro and welcome
19:35 – Speaker sessions
20:30 – Break
20:45 – Panel discussion
21:30 – Closing
SPEAKERS:
Edoardo Binda Zane – Founder and Trainer at EBZ Coaching
Molly Levinson – Head of People & Culture at mitte®
Marie Richter – VP People at Billie
Date:  Tuesday, the 10th of September 2019, doors open at 7:00 PM. The evening ends at 9:30 PM
Location: Meeet-Mitte, Chausseestr. 86, 10115 Berlin Mitte
Entry: Small fee (voluntary) for the room (4-7€/person)
For Registration Sign Up here!
The Trainer: Edoardo Binda Zane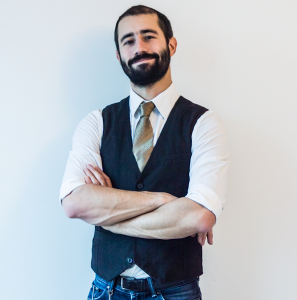 Edoardo Binda Zane, founder of EBZ Coaching is a communication and leadership trainer. He trains leaders, teams, and individuals to communicate better, using skills from improvisation theatre, his own personal management experience, and research compiled by respected external sources.
He provides teamwork training for top-level companies and has developed a parallel career in 7-figure EU project management and improvisational theatre, performing internationally and studying with several top-level schools (UCB, David Razowsky, ComedySportz). He exploits contact points between these realities and uses them to transfer skills between them.
He is the author of two books:
"Effective Decision-Making: how to make better decisions under uncertainty and pressure"
"Writing Proposals: A Handbook of What Makes Your Project Right For Funding"
Photos and Banner used with permission from Edoardo Binda Zane, Picture Document  von rawpixel auf Pixabay