Meeet-Mitte: Freitag, 23. Oktober, 19:00 – 20:30
A Public Talk by Matheo Galatis
Join us for an interactive evening, where you will walk away with a greater appreciation for who you are and an increased clarity and direction for your life's mission.
As an introduction to Family Constellation work we will engage in a practical exercise to uncover a layer of hidden inspiration within you.
What is Family Constellation work?
Family Constellations is a gentle way of empowering individuals to deal with and transform difficulties in their life and family system. It can help release "feeling stuck" – be it with career, relations, health, love or traits such as self-sabotage, stubbornness, anxiety, jealousy and anger and can bring about tremendous healing in your relationships and various aspects of life.
Who can join? Is it only for families?
No, this talk is for everyone and anyone who wants to unleash the inspiration that's hidden deep inside to transform their life and create a bright future!
The talk will cover:
How to unlock a future of inspired purpose

Learn how to break free from past burdens

Uncover your life purpose through healing family wounds

How to increase positive self talk

Find the momentum to drive your life forward

Find out why you find difficulty in forgiving and letting go of the past

Learn about the 7 levels of healing

Explaining the mythical practice of transforming Lead into Gold 
DATE: Friday 23 October
TIME: 19:00 – 20:30
VENUE: Berlin, Meeet-Mitte, Chausseestraße 86
ENTRANCE: 15€ pay at the door (€12 book online)
[su_box title="Who is Matheo Galatis?" style="soft" box_color="#d3d1d1″ title_color="#383b37″ radius="6″]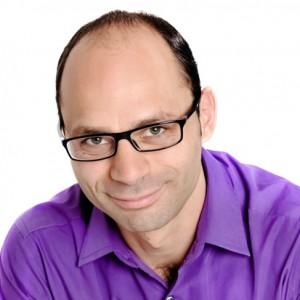 "Since I was a teenager I have been dedicated to finding out the mysteries of life and what makes a human being liberated and free. I have been looking for the truth behind our existence and spent most of my time looking for answers to the most profound questions we find ourselves asking… Who am I? Why am here? What is my purpose? How does life work?
I discovered that we live our lives in a projection of reality and not in reality. I am on a mission to get myself and many others out of our untrue and inauthentic perceptions of reality and back into the truth of our existence so that they can live a truly inspirational and liberated life.
I have studied and trained in many disciplines including:
Consciousness Coaching®, family constellation therapy, applied kinesiology, trauma release, gestalt therapy, psychotherapy coaching, human energy, nutrition, shadow work, as well as financial and business management.
My mission is to support people to get in touch with their authentic self-worth to transform their relationship with money and to create authentic and sustainable success for their lives.
I have an innate ability to see logical processes in complex situations and simplifying them into workable solutions
The focus of my coaching is to support people to create clarity and see beyond the misperceptions of their life and get to the truth! When we see our life as it is instead of how it should be then we begin to have a deep appreciation for where we are now and move past any circumstance holding us back. We begin to realize that life is working on our side all of the time.
Find out more under matheogalatis.com
[/su_box]
Piture credits: Banner-collage and portrait Gelatis – prviate