Meeet-Mitte, 15. September, 19:00 Uhr:
Self-Leadership for Solo Professionals
Freelancing means independence and autonomy, but often less security, more isolation, and more pressure. One of the biggest factors in thriving under these conditions is a supportive social environment, yet many solo pros spend much of their time working alone in digiland. As the gig economy grows, so does the problem of social disconnection.
Fortunately, you have two key resources with massive unused potential: YOURSELF and OTHER PEOPLE!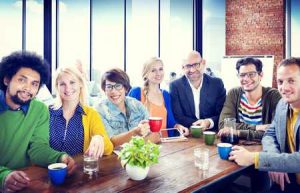 KONNEKT is a collaborative "operating system" for leveraging those potentials, and at the INTRO workshop, you'll be able to experience this for yourself.
KONNEKT puts you in a tribe which is dedicated to your well-being, success, and fulfilment, but leaves you in control of how much structure, input, and output you want and need.
The simple framework supports you emotionally, intellectually, and practically in taking ownership of your success and fulfilment, by consistently doing more of what matters.
Living purposefully, meaningfully, and interdependently are now survival factors, and the KONNEKT micro-culture is designed to meet those and many other needs efficiently and sustainably.
Three components to the KONNEKT ecosystem:

A core set of guidelines and principles for clean and meaningful communication.
A network of peer-coaching mastermind teams meeting weekly face-to-face to connect deeply with strategic purpose, and clarify and reinforce values, tactics, commitment, and execution.
An online social platform for team interaction, performance tracking, self-leadership, and self-organisation around teams and celebration events.
The KONNEKT INTRO workshop
The INTRO is basic training for the KONNEKT OS. You'll learn and practice fundamentals of well-being, self-leadership, and high performance in a fun but powerful peer-coaching format, while sharing real connection with your peers. This lets you see and feel your and your team members' strengths, problems, and solutions at a much deeper level than normal conversation or typical networking for example.
This introduction workshop is for solo professionals, freelancers, and solopreneurs who are prepared to change the way they operate, over time, to change the results they get, such as:
More focused action, less procrastination/avoidance
More creative ideas, insights, and input
More enthusiasm and motivation from the power of team
More fun, intimacy, connection, and community
More emotional intelligence and strategic detachment
More innovation and entrepreneurial risk-taking
More powerful and collaborative networking
The KONNEKT OS is based around the IKON self-leadership tool:

(Just one of the distinctions you'll learn with this tool will transform your networking experience for ever, so it's worth attending even if you don't join the KONNEKT team community!)
As you're practicing the basics of KONNEKTING, you'll work on a challenge you're facing in any life area, generating a strategic vision, a tactical plan, a schedule for executing it, and the emotional drive to follow through.
For additional guidance, you'll access the collective experience of a small team sharing their feedforward solutions for your problem.
Finally, I'll explain how the rest of the KONNEKT ecosystem works, and invite you to join a KONNEKT team for a test drive. We're in this together!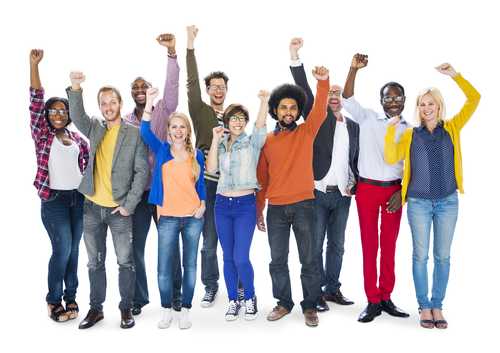 [su_box title="Adam Pearson" style="soft" box_color="#d3d3d1″ title_color="#383b37″ radius="6″]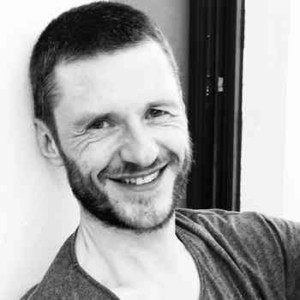 As a coach, trainer, and avid learner, I have been immersed in the world of bodymind development and developmental psychology for over 20 years.
I created KONNEKT to answer a primary question: what are the universal fundamentals of soulful success, and how can we bring training of those fundamentals into mainstream culture?
KONNEKT shares some of the DNA of popular models such as Theory U, Holacracy, "Teal", Non-Violent Communication, The Art of Hosting, agile coaching, and Spiral Dynamics. The framework points to underlying principles shared by all of these, with a simple methodology for living those principles in daily life.[/su_box]
Schedule
| | |
| --- | --- |
| 18:30 | Meet and Greet |
| 18:45 | Introduction / Basic Principles |
| 19:00 | Workshop Exercises |
| 20:20 | Break / Free Practice |
| 20:35 | Workshop Exercises |
| 21:00 | Team Invitation |
| 21:15 | Q&A |
| 21:30 | End |
PLEASE ARRIVE ON TIME • BRING A NOTEBOOK AND PEN!
Address:
Meeet-Mitte, Chausseestraße 86, 10115 Berlin-Mitte
Date
15/9/16  Time 18:30 – 21:30
Price
€5 room charge
Places are limited. To reserve your seat, book here:
Photo credits
Banner: Portrait of girl © pathdoc/Shutterstock; two pictures with groups of people: © Rawpixel.com/Shutterstock; portrait of Adam used with kind permission of Adam Pearson,