Meeet-Mitte: Friday, 15.12.2017 20:00 Pm
The Bear – True Stories.Erzähltes Leben.
"The Bear is an incredibly inspiring, moving, funny, delightful evening." Khushi Pasquale, storyteller; June 17, 2016
Dessert for the Heart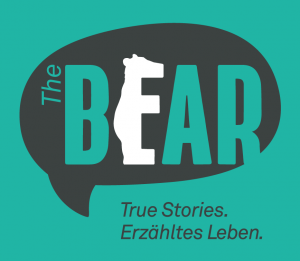 The Bear is a monthly storytelling contest in Berlin. The stage is open for true stories, told live in both English and German languages. Live music and lively audience interaction give the evening a cozy and entertaining note.
The Bear celebrates the art of raconteur in a world that is drowning in information and starving for wisdom. We come together as strangers and somehow, leave connected by our shared human experience.
[su_box title="Next time on Friday, the 15th of December, stories about:  Anima Mundi: stories of connection" style="glass" box_color="#d3d3d1″ title_color="#383b37″ radius="6″]
" -This world is indeed a living being endowed with soul and intelligence…"
-Plato, Timeus
Encounters with nature, animals, our wild, untamed self; insights of the soul; salvation of the spirit; reconnecting with the body, the brain, the brown earth; the spirit that connects us, rejects us, confuses us. As we end the year in the darkest, coldest days, it's tales of reflection and insights to warm and enlighten us.
!!!End-of-the-Year Special!!! Stephan is lighting the grill, Dyane is warming up the Gluehwein. In the break, we will eat, drink and be merry. Please bring an edible delight to our buffet.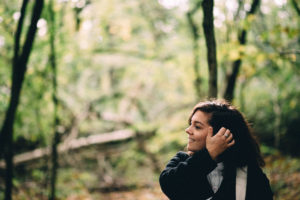 Live music from
Like Mint
[/su_box]
[su_carousel source="media: 14087,14086,14063,14062,14061,14064,14059″ limit="9″ width="1000″ height="200″ title="Impressionen"]              [/su_carousel]
[su_box title="The Perfect Christmas Present: An Experience!" style="glass" box_color="#d3d3d1″ title_color="#383b37″ radius="6″]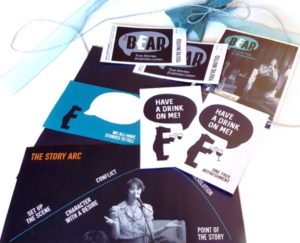 Your Bear Gift includes:
Two admission tickets for any Bear show (valid for 12 months)

Two refreshments of your choice
Cheat sheet with Storytelling tips: "Your Story in 10 Steps"
Postcard with Bear season 3 dates listed to hang on the fridge

Guide on "What you can expect at The Bear"
Price: 20 euros
Pick-up in person

At Meeet West (Konstanzer Str. 15A, 10707 Berli) or  Meeet-Mitte
(Chausseestr. 86, 10115 Berlin)

Monday-Friday 9 am to 5 pm
aTel. 030. 2000 624-0 (Please call before you come.)

Send by post

We can send it to you after receiving your payment plus 3,95 for postage and handling via PayPal.

Don't forget to send us your address!
[/su_box]
Date:  Every third Friday per month, 7:30pm doors open | 8:00pm stories begin
Place: Meeet-Mitte, Chausseestr. 86, 10115 Berlin Mitte
Admission tickets: General 8 Euro, discounted 5 Euro: Seating is not guaranteed, and is available on a first-come, first-served basis.
Please be sure to arrive at least 10 minutes before the show. Admission is not guaranteed for late arrivals. Make a reservation
Links and further information:
www.thebear-storytelling.de or www.facebook.com/storytellinginberlin
I'd like to tell a story, how does it work?
I'd like to help, what can I do? Get in touch with us!
[su_vimeo url="https://vimeo.com/167235602″]

Short Video-Trailer from a typical evening.
Thank you Johannes Sylvester Fluhr for camera, concept and edit.

THE BEAR Storytelling Season 2017-2018

Friday, 22nd of September 2017 –
Friday, 20th of October 2017
Friday, 17th of November 2017
Friday, 15th of December 2017
Friday, 19th of January2018
Friday, 16th of February 2018
Friday, 16th of March 2018
Friday, 20th of April 2018
Friday, 18th of May 2018
Friday, 15th of June 2018
Friday, 20th of July 2018
[su_box title="Die Gastgeber des Abends: Dyane Neiman und Michael Rost" style="glass" box_color="#d3d3d1″ title_color="#383b37″ radius="6″]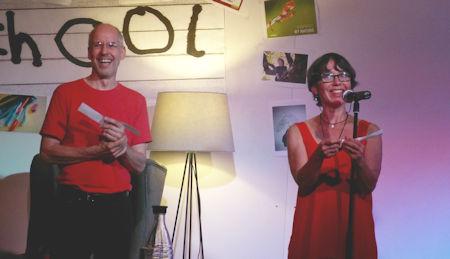 Dyane Neiman, Berlin-based, New York-bred, is the business owner of Moving Speaker and the founder of the non-profit storytelling organization THE BEAR. She collaborates with people who want to spread ideas and make messages stick. Dyane is an expert in communication that moves people physically & emotionally. She has been literally moving people all her professional life. As a former award-winning choreographer and director, Dyane moved audiences with her signature style that included "wit, humor, and self-irony" (Handelsblatt).
Dyane is dedicated to inspiring people from all walks of life to discover the power of their own voice and their own stories to move audiences to action.
"… one thing Dyane Neiman never is: boring!" Westdeutsche Allgemeine Zeitung
Get in touch: dyane@thebear-storytelling.de
Michael Rost our regular co-host, is a native of Bremen, who fell in love with Berlin and its stories a long time ago. He turned his passion into a profession, and when he is not on stage at The Bear, he is making stones talk as he fascinates people about Berlin in his tour guide business Berlin Erkundungen.
Get in touch: press@thebear-storytelling.de
[/su_box]
Photocredits: Photos: Johannes Sylvester Fluhr, Michael Rost, Portraits Neiman, Rost: Used with permission. Banner: Public Domain / cc0 via Pixabay.