Meeet-West, Donnerstag, 07.03.2019, 18:15 Uhr:
Coaching Supervision – Expanded lenses for the development of life-long learning coaches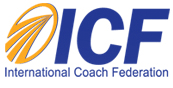 Der diesmonatige ICF-Chapter Abend (offen für Mitglieder und nicht-Mitglieder) lädt ein zu einem Workshop mit Eva Hirsch Pontes (MCC) zum Thema Coaching Supervision und findet auf Englisch statt:
Coaches offer their presence and ears to support their clients' professional growth and well-being. But where are they received with unconditional positive regard, so they can also have a safe place to reflect on their practice? Where do they find a space for re-Sourcing? Where do they polish their own mirrors to gain an extraVision on their work, so they can grow and bring better results to their clients and the system they serve?
In this session, we will discuss why Coaching Supervision is becoming a growing practice in the coaching profession and how it differs from Mentor Coaching.
In a brief demonstration of a Supervision session, you will also have the opportunity to observe how the reflective dialogue established between the Coach and the Supervisor can help to create a safe place for the coach to explore, expand and learn from issues that are typical in Coaching, such as cases where they may be feeling "stuck", ethical dilemmas, examining their own triggers or behavioral patterns that may emerge in the relationship with their coachees etc.
Your benefit:
Explore the benefits of Coaching Supervision
Understand the difference between Coaching Supervision and Mentor Coaching.
Introduction of Peter Hawkins´ 7 Eyed Model of Supervision
Observe a demo of a Coaching Supervision Session
More Information:
Coaching Supervision at ICF
Video with Eva about Coaching Supervision: https://vimeo.com/226984724
Continuing Coach Education (CCE) units for this event:
1 hour Core Competencies
1 hour Resource Development
Speaker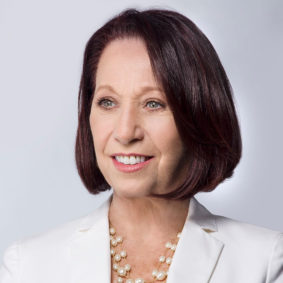 Eva Hirsch Pontes (MCC) is an Executive Coach, Trainer, Mentor and Supervisor, and Conflict Mediator, living in Rio de Janeiro.  Eva holds an ICF MCC credential and the EMCC ESIA Supervision Accreditation.
Eva has been actively involved in many volunteer activities for ICF, including serving in the first Board of ICF Brazil, working in the Ethics Committee of that Chapter, and acting as a trained assessor in the credentialing program.
Organisatorisches
Diese Veranstaltung richtet sich sowohl an ICF Mitglieder als auch an Gäste.
Location:
meeet West, Konstanzer Str. 15a, 10707 Berlin,U-Bhf. Konstanzer Straße (U7)
Time: 
18.15  – Arrival and welcome
18.30 – ICF News and event
20.30 – End and networking
Registration
Die Anmeldung zu allen Veranstaltungen ist ab 2018 nur noch Online möglich:
Hier über Xing oder über die ICF-Webseite

Eine Bezahlung der Gebühr vor Ort geht leider nicht mehr.
Fotos: Titelbild/Banner: Photo by rawpixel on Unsplash, Portrait genutzt mit freundlicher Genehmigung des ICF